Love is in the air...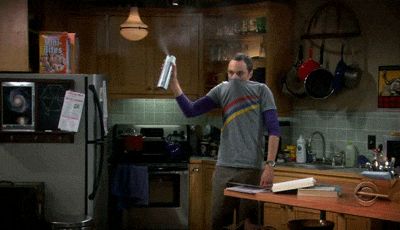 lol, just kidding.
You can feel it everywhere! Valentine's day is close, literally, around the corner. A day to love and feel loved. It's a perfect time to show many people how much you love them and when doing this no gift can be big or small enough to show a little affection, either you do it with your own hands or purchase it, I'm sure that person will absolutely love it, why? You may wonder. Well, they will appreciate it because it's coming from the person they love.
Do you feel like you have no idea what to give this valentines day? Been there, done that. That's why we did a little research and by putting just a little effort and time, you'll have some budget friendly but incredibly mindful gifts.
Scrapbook
This is a gift that shows a lot of sentimental value, and let's be honest, now-a-days we take a photo of something every single day, even the most random picture can be significant if it holds a memories of some sort, maybe that time you were cooking dinner for you husband of wife, and you burned main dish but hey! You tried and now you have to order pizza and call it that day. Make your significant other a book full of all your memories like that, will be 1. Hilarious, 2.Meaningful.
We know planning a date night is hard, trying to fit into each other's schedules and finding a spot at your favorite italian restaurant during valentine's day is not the easiest thing to do. But, a date night bucket list is the perfect gift! We often overestimate how much the thought will count in a carefully picked gift, it can be worth putting a handmade touch.
This one is for the coffee lovers (US!) There's nothing better than a warm cup of coffee, and it makes it even better when you share a kissing mug with your love. If you're someone who's into pottery this could be a really nice gift, made with your very own hands.
Comfort always comes first! This is a great gift to show someone you care plus is the perfect complement for the Night-in Date.
Like Taylor Swift famously said "I want to wear his initials on a chain around my neck" this is the perfect gift! Every girl dreams of this and we're never too old to bring those teenage dreams to life.
Personalized birthstone necklace
A cute and special gift for the both of you! You can show your significant other that you want to carry them with you all the time.
You can never get enough polaroid pictures. This is a great gift idea specially if you're starting your relationship, this way you can capture all the cute moments in your relationship.
A gift that will never get old and it can work both ways! Boys never get flowers, why not be the first one to give this lovely gift to your partner.